Trolley Product Descriptions:
Dimension: Customized.
Components: Pipe and Joints system
Features: Easy to be handled
Function: Work cell
Industry: Electronic , Communications and Automobile
Advantages: Max working space
Remark:
we can design for you for free
Surface resistance: 10E3-10E9Ω
Anti Static Trolley Features:
1. Improving our work efficiency.
2. Making your stockpile.
3. Transporting and dispatching easily.
4. It could be designed by yourself. So the width,height and length are easily to control.
5.The most important is that it could save space, manpower as well as improving your work efficiency.
6. It could bear a tremendous weight and not easily to ruin.
7. The trolley is fast and easy to assemble and disassemble.
8. We are aiming at to be a one-stop supplier,we can provide you with comprehensive ESD products.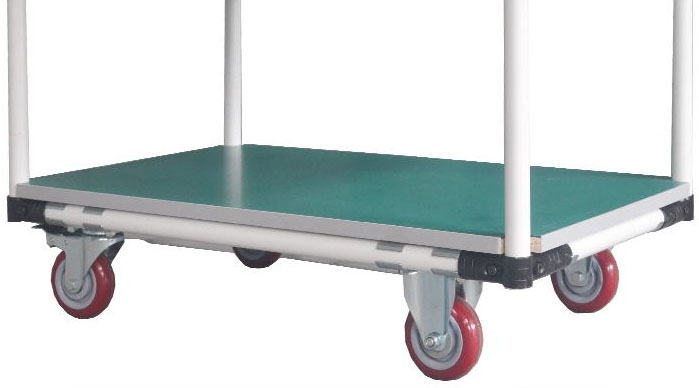 Anti Static Trolley Advantages:
1.The metal joint, flow pipe,lean table top etc,others accessories can be recycled utilization,save purchase cost.
2.Free design,professional design structure,not only beauty and taste outline, but also simple.
3.Using non-toxic pollution-free material,having passed SGS Testing, it's will not cause harm to the environment and human body.
4.Long life time,it has a 15 years life time under the inner door normal temperature environment application.
5.Advanced manufacturing environment.Lean manufacturing workshop,high efficiency with good quality. The ISO quality control system of production management,also usefully automatic CNC cutting machine,edge machine etc.
6.All the materials of products is made by creform materials,it'swear-resisting long serviceable cycle, flexible for assembling & removing anytime.And it also has the clean function for the environment,easy for cleaning.
Not only convenience for using,but also improve work efficiency.
7.We use the standard of 2.5mm thickness steel to manufacture joints and the plating or electrophoresis